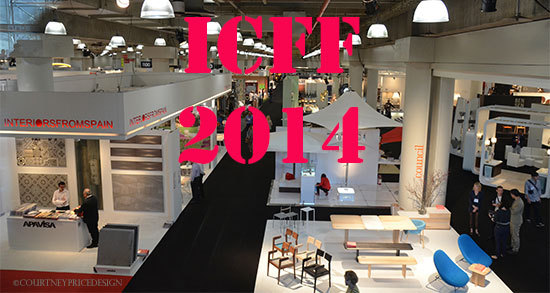 ICFF Trends and Finds
New York's 26th annual International Contemporary Furniture Fair delivers design's timely truths and latest trends. More than 600 exhibitors from all points of the globe display contemporary furniture, seating, carpet and flooring, lighting, outdoor furniture, materials, wall coverings, accessories, textiles, and kitchen and bath for residential and commercial interiors. This remarkable throng of over 600 exhibitors creates an unparalleled opportunity to view a broad yet highly focused selection of the world's finest, most innovative, and original avant-garde home and contract products. There is a great range of vendors this year, many familiar faces and new arrivals. What is fascinating to notice is the strong influence of digital technology on the contemporary trends, bringing the product design to a whole new level of innovation, especially tile and wallpaper . Let's take a look at my favorite finds from the show this year:
Spotted at ICFF
FURNITURE FINDS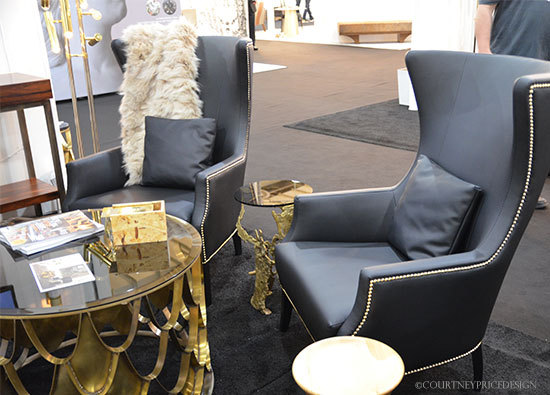 This Dukono chair by Brabbu is a handsome update to the wingback.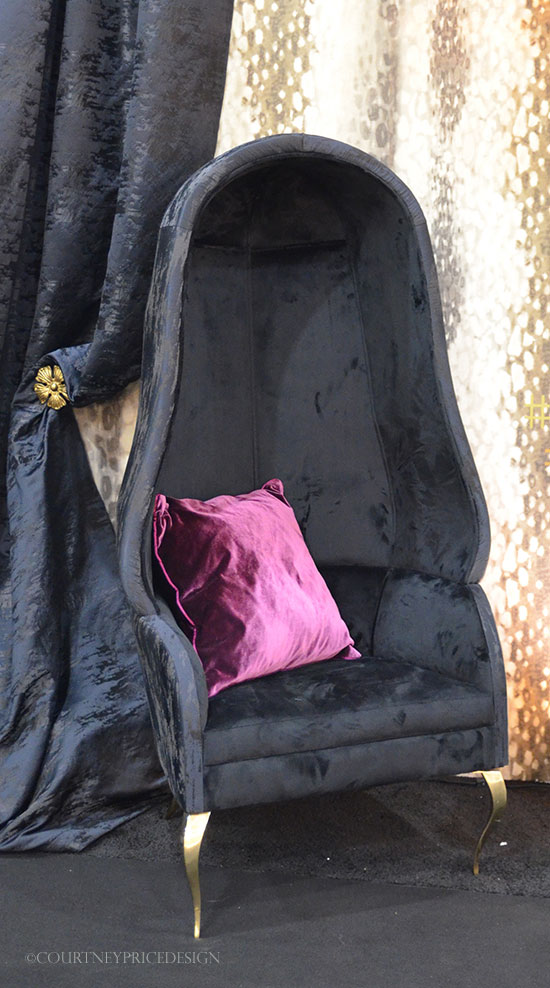 A tribute to Dorothy Draper's high style- the classic Drapesse chair by Koket. Everybody needs a throne.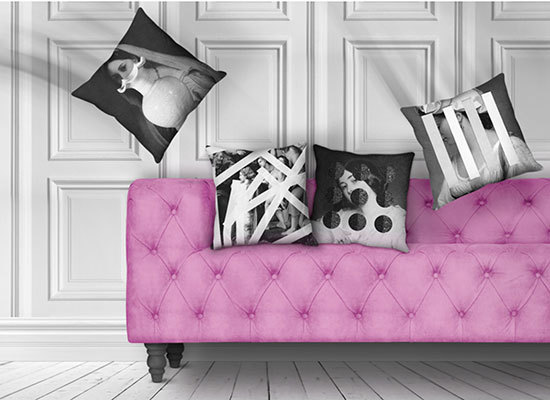 Quirky pillows and accessories by Mineheart that are sure to generate a double take.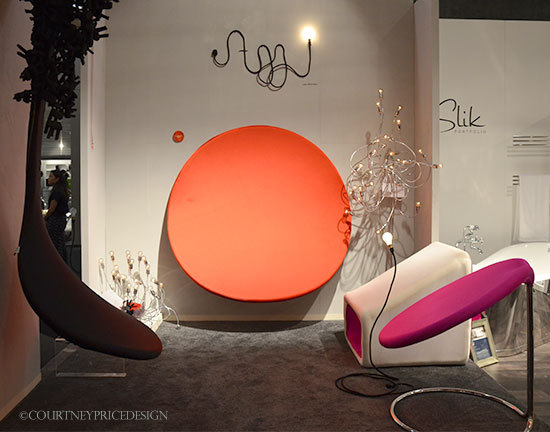 Ajji, new to the show this year, delivers a punch of color through chairs called The Dot (orange), The Pink Sink and The Drop (left, in black). Custom color options for removable covers. Above the orange "dot" is a light called "Bent" that will spell whatever you want (and have room for).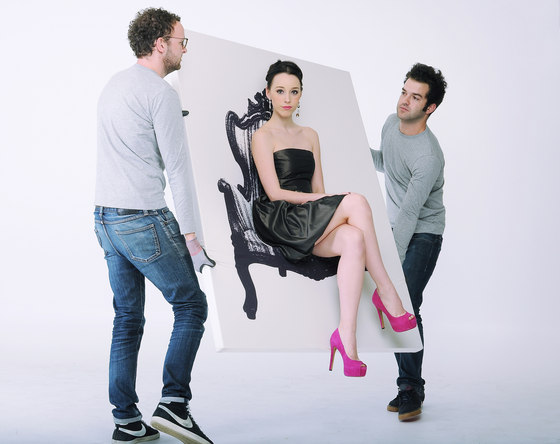 Innermost's Canvas creates a surreal cartoon feel where the impossible happens; lounge effortlessly on a 2 dimensional image leaning against a wall.
WALLPAPERS
The wallpapers stole the show. Wallpaper is trending with a vengeance, and the options are more innovative than ever. Here are a few of the lines that remind us to expect the unexpected: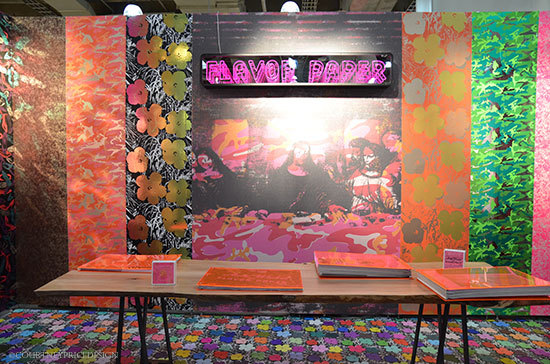 Not your grandmother's wallpaper…Flavor Paper's edgy Warhol collaboration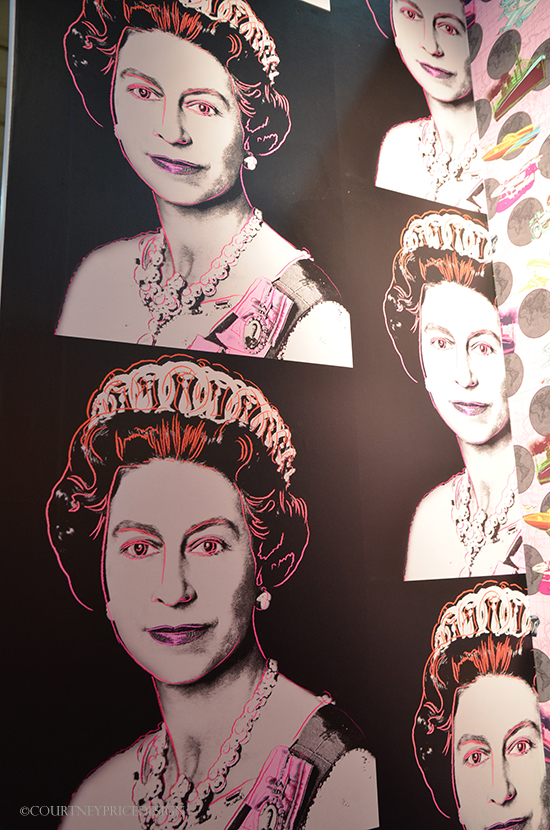 Flavor Paper
LED Wallpapers Lighting is a feature that one would normally expect to see next to or attached to the wall but Meystyle has abandoned that tradition and incorporated lights into the wallpapers. The subtle lighting adds an aesthetic quality but also provides a spatial marker at night when all the other lights are off. The use of Swarovski crystals accentuates the impact of the LEDs. Meystyle's mission is to rescue walls from the background, and they hit a home run – the new 2014 patterns are better than ever…
If you are after a little whimsy that will transform your room to another time or place, check out the latest Mineheart wallpaper collection. Cast iron, plaster friezes, library walls, chesterfield padded leather walls, you name it- this is your trompe l'oeil wallpaper connection.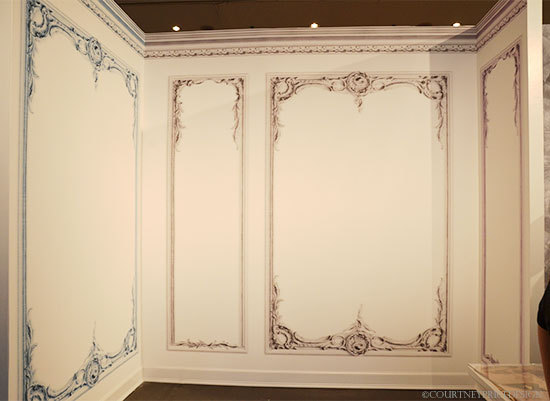 Trove debuts their new collection of images and patterns that once again push the dimension of wallpaper design in beautiful and unexpected ways. Drawing influences from architecture, film and art history, travel and nature–this new collection exhibits surprising scale, unconventional color palette, and grace that transforms walls into works of art, inviting interpretation. Bonus: The wallpaper designs are also available as window films, in either bamboo or rice paper textures, provides an innovative alternative to window treatments. It can be applied to windows, glass doors, shower doors, glass partitions, cabinetry and more.
LIGHTING
ICFF lighting is always fun and pushing the trends. This year we saw a lot of the same as last year with a few new arrivals.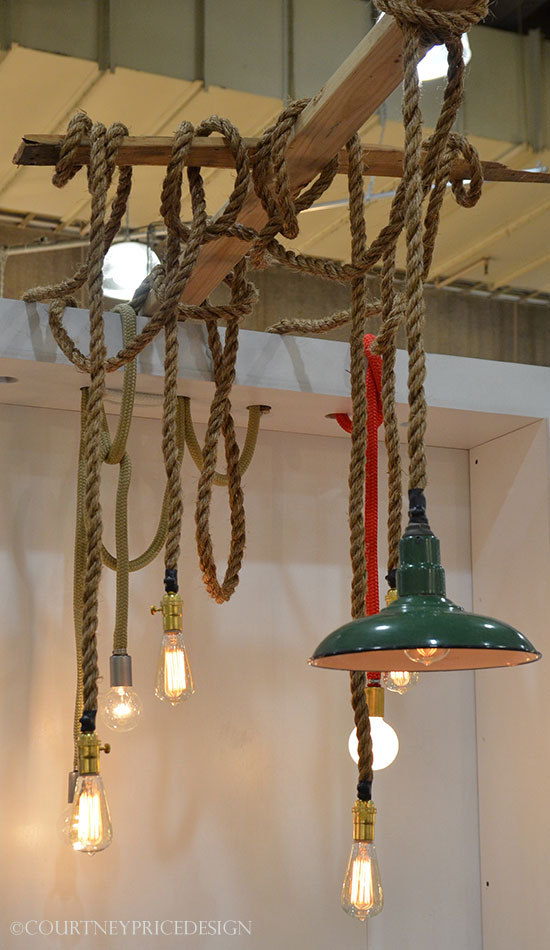 Luke Lamp Company is a first timer to ICFF this year, with some super cool rope light products that will have you thinking lake house, bar, nautical design.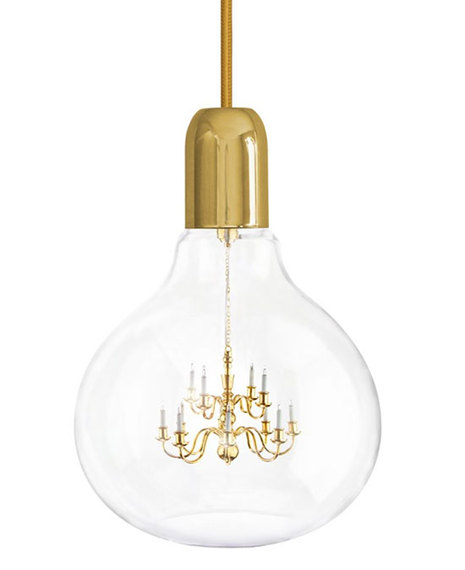 Mineheart's update to the King Edison Pendant Lamp incorporates more gold.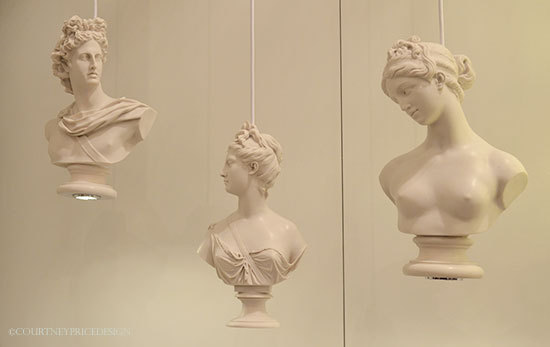 Historians, how about a cluster of classical gods and goddesses? These classical Bust pendants are actually made of stone, also Mineheart.
OUTDOOR FINDS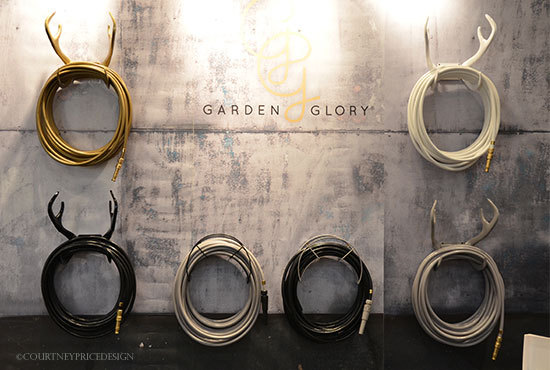 Who wants to cut the red roses in ugly gloves? Where are all the dazzling rakes hiding? And why is no one wearing sequined rubber boots when it is pouring rain? Garden Glory wants the outdoor life to be more beautiful, elegant and merry. Customize your own colorful garden hoses with fun new 2014 colors, nozzle options and wall mounted "antler" hose holders.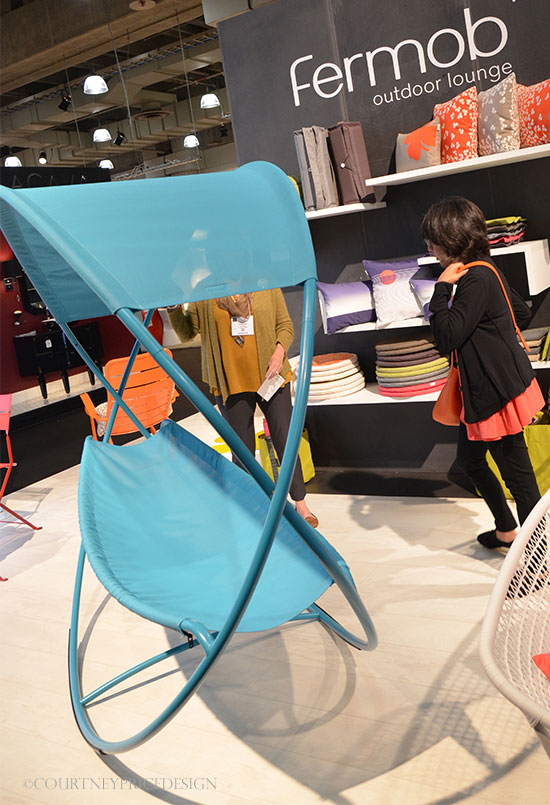 The Osmose Swinging bed by French outdoor furniture maker Fermob is like a rocking hammock… surprisingly comfortable.
Via huffingtonpost.com/